"Platos de cuchara"
Platos de cuchara literally means food to be eaten with a spoon, in Spain it covers a wonderful range of dishes that are real comfort food. Usually incorporating a variety of pulses cooked slowly with either meat, game or fish.
During the cooler months we will offer a range of these dishes as specials. They are delicious and satisfying, real flavours of true Spanish country cooking.
Potaje de Alubias Blancas con Espinacas 7.50
Delicious creamy white beans cooked with carrots, leeks, potatoes and fresh spinach. Vegetarian comfort food! Served with sourdough bread. (G)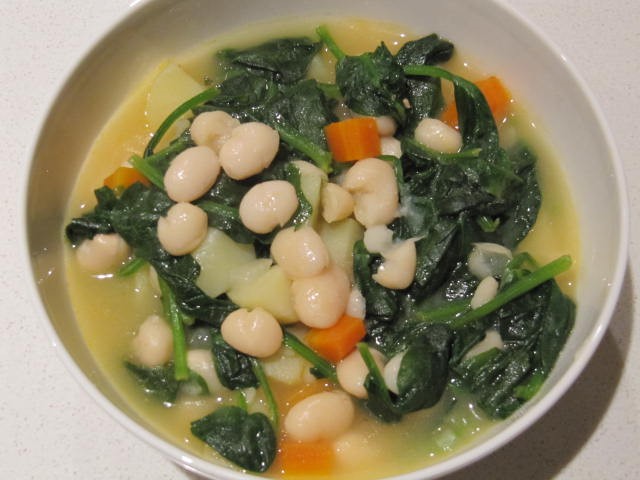 Lentejas Estofadas 7.50
Pardina lentils cooked with vegetables, potato, chorizo and jamón.
Served with sourdough bread. (G/CE)