Torreznos con mermelada de naranja y jengibre 8.00
Crunchy chunks of belly pork served with an orange and ginger conserve.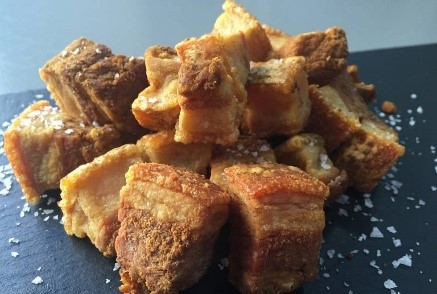 "Platos de cuchara"
Platos de cuchara literally means food to be eaten with a spoon, in Spain it covers a wonderful range of dishes that are real comfort food. Usually incorporating a variety of pulses cooked slowly with either meat, game or fish.
During the cooler months we will offer a range of these dishes as specials. They are delicious and satisfying, real flavours of true Spanish country cooking. This month-


Lentejas Estofadas 8.00
Pardina lentils cooked with vegetables, potato, chorizo and ham. Served with sourdough bread. (G/C)