TAPAS
The Spanish enjoy drifting from bar to bar enjoying the 'tapeo' ; sampling a piece of tortilla with a small beer in one place before heading to the next for a plate of jamón and a glass of Rioja. At Meson Don Felipe, you can enjoy this same experience all under one roof.
Chef christian's
SPECIALS
Alcachofas con jamón (G) (CE)
£8.25
Artichoke hearts with Serrano ham & a hint of paprika
---
Perfect with the fresh flavours of Beronia Rueda white wine, made with the vibrant fruit of the Verdejo grape
Carrilleras de cerdo en salsa de vino tinto (CE)
£8.25
Pork cheeks with an apple puree in a rich red wine sauce
---
Perfect with the rich, mellow flavours of Beronia Crianza Rioja red wine
APERITIVOS
A medley of Spanish olives
Sourdough bread with olive oil
Toasted sourdough with fresh tomato & oil
Olive oil garlic mayonnaise
Sheep's milk manchego cheese with Quince jelly & grapes.
Three superb Spanish cheeses
FROM THE


FARM
Jamón Ibérico de Cebo
£15.35
This delicious cured shoulder ham is derived from pigs that have been fed on wild acorns on freerange farms. The texture & flavour are quite unique & must rank as one of life's great pleasures! Served with toasted sourdough (G) & fresh tomato.
Croquetas de Jamón Ibérico
£9.50
Delicious croquettes made with the finest cured ham
Pork meatballs in a slightly spicy tomato sauce
Hot, spicy Spanish paprika sausage
Chicken cooked in olive oil with garlic
Chicken livers in amontillado sherry sauce
Chicken & Mediterranean vegetables cooked with rice
Broad beans with cured ham & mint
Cured Spanish mountain ham with toasted sourdough (G), fresh tomato & picos de pan (G)
Cured Serrano ham with manchego cheese, quince jelly & grapes
Aubergine stuffed with minced pork & mushrooms topped with cheese
FROM THE


SEA
Octopus with olive oil, sea salt & paprika
Prawns cooked in olive oil with garlic
Calamares a la romana
£10.95
Deep fried rings of squid
Boquerones en vinagre
£8.25
Marinated fresh fillets of anchovies
Calamares en su tinta
£9.85
Baby squid in ink & white wine sauce
Puntillas y Guindillas
£10.95
Fried baby squid & mild chilli peppers with anchovy alioli
Our famous rice dish, with seafood & Mediterranean vegetables
FROM THE


GARDEN
Champiñones y setas
£7.15
Mixed mushrooms in olive oil with garlic
Espinacas con piñones
£8.55
Spinach with pine nuts & raisins
Baked peppers, aubergine, tomato & onions, served hot or cold
Judías Verdes con almendras
£9.35
Fine green beans with toasted almonds
Classic Spanish omelette, potato & onion
Fried potatoes with spicy tomato sauce
Pimientos de Padrón
£7.95
Baby green peppers in olive oil & sea salt
Deep fried aubergine slices, drizzled with honey
Our famous rice, packed with Mediterranean vegetables
SALADS
Our dressing contains egg & mustard, please say if you have an allergy to either & we can serve without the dressing (E) (MU).
Ensalada de calabacín y rúcula
£7.25
Salad of rocket with sliced courgette & shaved manchego cheese (M), chopped basil & mint, dressed with olive oil
Mixed salad leaves with artichokes, tomato, cucumber & egg, topped with tuna
DietAry
info
V

Vegetarian
VE

Vegan
(C) Crustaceans
(E) Eggs
(M) Milk
(N) Nuts
(CE) Celery
(MU) Mustard
(SS) Sesame Seeds
(SO2) Sulphates
(MO) Molluscs
(G) Gluten
(F) Fish
An optional 12.5% service charge is added to bills and is distributed between our staff through a system controlled by a staff representative
All Prices include VAT at 20%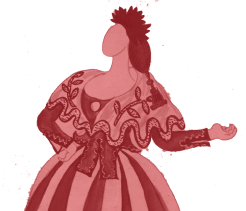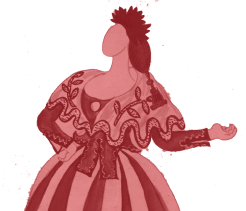 Reservations
Come and enjoy our little piece of Spain for yourself.
Keep in touch
For our latest updates and exclusive offers